City of Mountain View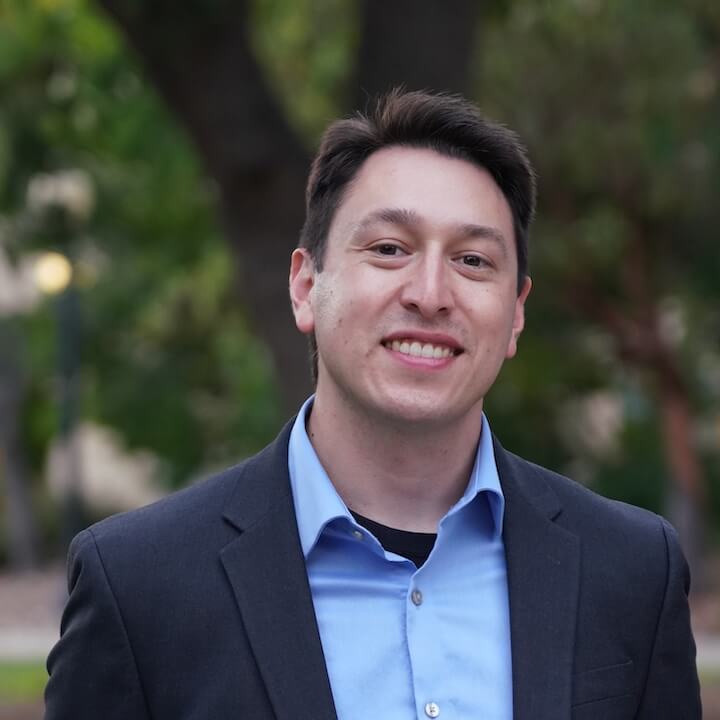 Lucas Ramirez
https://www.ramirezforcouncil.com
Mountain View must remain a socio-economically diverse community that is accessible to all families and children. My priorities for the City are to ensure that we have affordable housing, safe bicycle and pedestrian infrastructure, and economic support, including guaranteed basic income and direct financial assistance, for families.
In a recent poll by Choose Children 2022 of likely general election voters, more than half of parents with children under age 18 say they are likely to move out of the Bay Area in the next few years. What do you think are the top three issues affecting our children and families and how will you make our region a place where all families can thrive?

Housing insecurity and poverty disproportionately impact families and children in Mountain View, and safety, including safe transportation to schools, is also a significant priority. The guaranteed basic income pilot program for families, along with significant investment in other assistance programs, will prevent homelessness and alleviate poverty. We also benefit from rent control and our progressive minimum wage and wage theft laws. The City is investing in bicycle and pedestrian safety, focusing on major corridors and safe routes to schools, and I am proud to have joined my colleagues in supporting all of these efforts.

As we have learned over the past three years, without quality, affordable, childcare, parents can't go to work. What will you do to address challenges accessing childcare and preschool programs in our diverse communities?

The City has partnered with the local school districts to provide programs serving youth in our community. Additionally, we modified our Zoning Code to allow day care as a permitted use in additional zoning districts. When we approved the affordable housing project on Lot 12, a City-owned surface parking lot in downtown, the Council explored providing childcare in the commercial space. I support pursuing similar partnerships, modifying zoning standards, streamlining procedures, providing local subsidies, and exploring other incentives to facilitate the development of (and improve the financial feasibility of) childcare.

Much of the student achievement gap has been linked to the opportunity gap that children in low-income families and children of color confront (e.g., lack of access to healthy food, preschool, tutors, and enrichment activities). If elected, what will you do to increase equity of opportunity?

The City, in partnership with Community Services Agency (CSA), offers a Financial Assistance Program for low-income families to ensure access to recreational activities and services. A significant advantage in collaborating with CSA is that eligible families are simultaneously provided other opportunities for support, including rent relief, food assistance, and affordable housing case management. I support continuing to provide significant City funding to CSA to support these programs.

What steps will you take to support inclusion and outcomes for children with special needs or with disabilities and their families to be fully included in our community?

Recognizing the importance of accessibility and inclusivity, the Council strongly supported funding a Magical Bridge playground project at Rengstorff Park. The playground is specifically designed for all abilities and for neurodiverse individuals. Additionally, the City has funded affordable housing developments with units set aside for individuals with developmental disabilities – most recently, Luna Vista Apartments on El Camino Real.

There is a mental health crisis among children, youth, and those who care for and educate them. If elected, how will you use the resources of your new role to improve access to mental and behavioral health services?

The City has a strong partner in the Community Health Awareness Council (CHAC), which provides affordable mental health and counseling services, including for children. I support continuing to provide General Fund and, when applicable, federal Community Development Block Grant (CDBG) funding to CHAC to sustain these important services.